Should I start tagging my journal? Or am I just feeling the peer pressure 'cuz everybody's doing it?
viledeacon
got scarfed today! Yes, I ate him whole. Just kidding. Here is a silly picture of me with his scarf, which yes I knitted thankyouverymuch: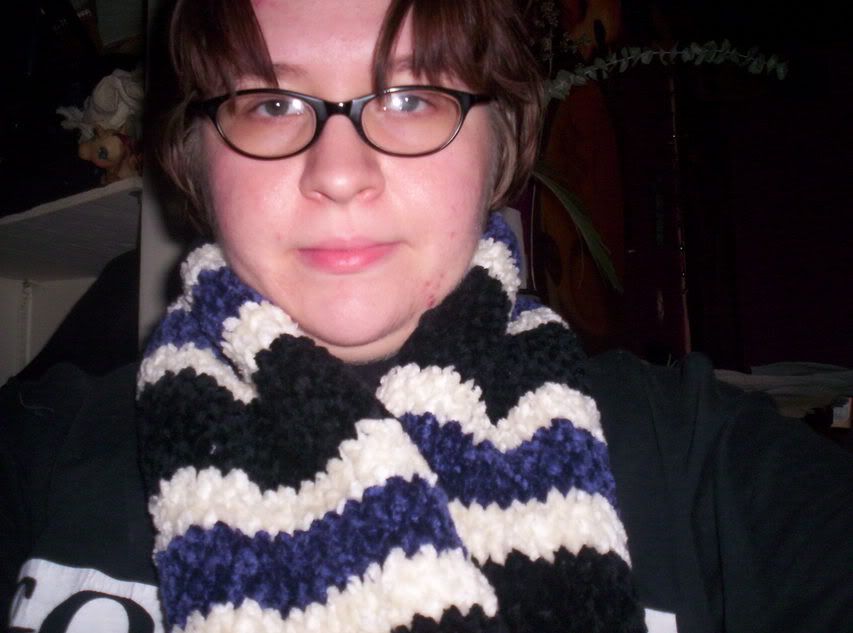 So now he can be warm, yay.
I've turned into a fulltime crafty mofo, and I got a
Blogger account
to yak about it. I'm really not sure how I feel about this. Every time I go over there, I hear this little voice going "You're being unfaithful to LJ..." Maybe I'll just make myself a little community over here so I can post about crafts without logging in and out OR feeling guilty. Which is silly, yes. But I've been with LJ for a long long time...
And...a NEW WIP! Yes, get excited! Read it here:
Hello, Hogwarts!
And don't yell at me after you get there. It's HP fic, I SWEAR. It really is.
you've never felt this:
silly